"A force of nature.  
A gift of faith to this book and writer!"
- Juan Williams, author This Far By Faith, political commentator Fox News Channel
"The team comes with impressive credentials.  
Suzanne Balaban is a former VP publicity for Scribner;
Elliot Balaban was responsible for digital launches for Microsoft, Time Warner and IBM."
- The Guardian
Forthcoming from Harper Wave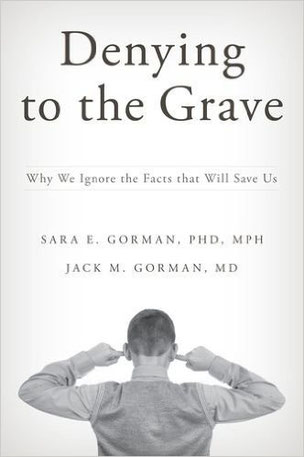 "This is the best book I've read about mother daughter relationships 
in decades, maybe ever.
- Amy Chua, author of Battle Hymn of the Tiger Mother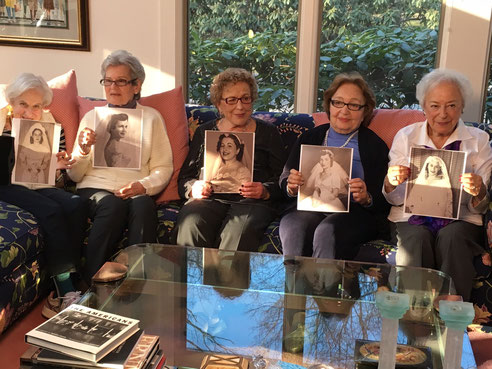 "
Betsy Lerner has woven 
a universal coming of age story for both mother and daughter."
- Patti Smith, singer-songwriter, National Book Award Winner
From Cambridge University Press
God and Politics in Esther
"
Beautifully written, brilliantly reasoned.  
A mind opener."
- Boston Globe
Morgan Freeman meets Yoram Hazony in
THE STORY OF GOD 
for National Geographic Channel  
(premiering Sunday, April 3 at 9/8c)
The Complete Works of
Primo Levi 
ed. Ann Goldstein, 
W. W. Norton & Company - A Liveright Book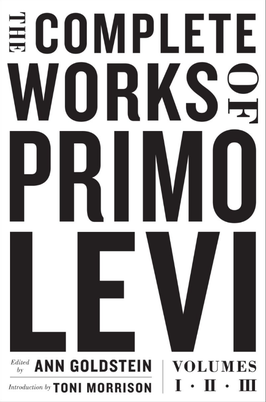 "This season's publishing blockbuster"
- Wall Street Journal
New York Times Notable Books of 2015 
"The triumph of human identity and worth over the pathology of human destruction glows virtually everywhere in Levi's writing. . . . Time and time again we are moved by his narratives of how men refuse erasure." 
- Toni Morrison (from the Introduction)
"'Stephen King is an unorthodox writer and we wanted an unorthodox campaign', said Suzanne Balaban,VP publicity at Scribner."
- ABC News, "Ads, Ads Everywhere"
"Melanie Phillips, star columnist of the Daily Mail, has taken the first step to becoming a global brand."
- The Independent
"You did an amazing job in getting us to no. 4
on the NY Times Best Seller list starting from scratch!"
- Gavin Menzies, New York Times Best Selling author of 1421: The Year China Discovered America
"An astonishing and wonderful force of nature!"
- Jeannette Walls, New York Times Best Selling author of The Glass Castle
"You were awesome!"
- Dr. Mark Hyman, New York Times Best Selling author of UltraMetabolism
Premier solutions for today's
brand-driven literosphere
BMM assists authors, publishers, agents and organizations around the world through our branding, publicity and agency practices
"Suzanne has raised the bar very, very high."
- Laura Lippman, New York Times Best Selling author of What The Dead Know
---
BMM's literary branding practice develops leading author brands "beyond the book".  The venture we launched around British journalist, Melanie Phillips, was backed by Silicon Valley luminary, Peter Thiel.  
---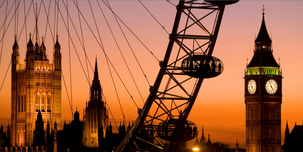 The Electric Media launch party in Mayfair was attended by two cabinet ministers, four members of parliament, three major newspaper editors, the former Archbishop of Canterbury and written about by all the British national newspapers.
---
Listen to John Humphries interview Melanie on the UK's most influential news show, BBC R4 Today
---
BMM's publicity practice has helped create New York Times best sellers across a wide range of genres including:
Memoir
Literary fiction
Politics
Jewish
History
Food
Wellness
Political humor 
---
"An Evening With Harry, Carrie & Garp" - J.K. Rowling, Stephen King and John Irving read from their works on August 1, 2006 at Radio City Music Hall. A joint production of Scribner & Scholastic.
---
BMM's agency practice offers select authors a complete solution for their literary agency and career development needs.  Publishers tune in to BMM for premier offshore acquisition opportunities.
---
---
"Suzanne Balaban of BMM Worldwide deftly handled publicity for my recent books and added much good spirit to the publishing process besides."
-Yoram Hazony
   President, Herzl Institute, Israel
---

Listen to Robert Segal interview Yoram Hazony on NPR's All Things Considered - 
---
Within several hours of the launch of her new online venture, Melanie Phillips had surely achieved her objective. The headline in the Wall Street Journal? "Britain's most high profile columnist, broadcaster and author launches Melanie Phillips Electric Media.
-The Guardian
---
---
Elliot helped NASDAQ chief Al Berkeley conceive, develop and champion a strategic brand extension for the NASDAQ Stock Market.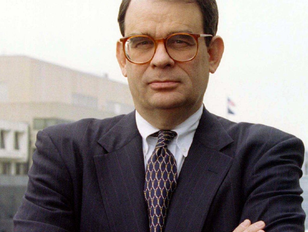 ---
Watch Nedra & Scott Ross cook with Jamie Geller on The 700 Club
---
Elliot executive produced the world premier of NBC.COM - the 5th most tweeted site.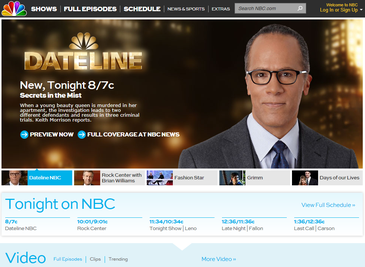 ---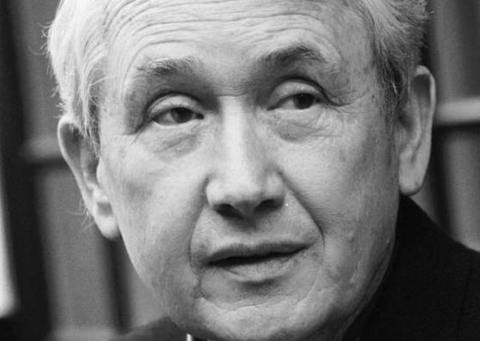 We're fortunate to have worked with some of the best - Gail Collins, Jamie Geller, Yoram Hazony, Stephen King, Frank McCourt, Gavin Menzies, Frederic Raphael, Jeannette Walls, Cambridge, HC, Penguin Random House, Norton, Public Affairs, S&S, The Nasdaq Stock Market, Israel Law Center and GE Capital to name a few.
---
BMM was launched by former Simon and Schuster vice president, Suzanne Balaban, and former NBC Universal director of advanced business development, Elliot Balaban, in response to the digital transformation of the media sector, the new emphasis on brands, data and globalization, and the interest of leading authors in a one-stop solution to their increasingly complex career needs.  New York domiciled, the firm also has a presence in London and Jerusalem.
---
---
To contact BMM about your requirements or discuss a client opportunity, please write to us here or call us at 212 796 5895.
Background photos:
NYC - West 10th Street, Stephen King, Betsy Lerner, Gail Collins, Juan Williams, Dr. Mark Hyman, 
Howell Raines, Frank McCourt, Jeannette Walls, Temple Grandin, Neal Stephenson, 
Jerusalem, Jamie Geller, Michael Oren, Diane Wyshogrod, Nitsana Darshan-Leitner, Yoram Hazony, 
London, Gavin Menzies, Douglas Murray, Melanie Phillips, Helen Wright, James Le Fanu, Frederic Raphael